JUNE 26, 2023– CLEVELAND – St. Vincent Charity Community Health Center and Neighborhood Family Practice today announced plans to establish a new Federally Qualified Health Center (FQHC) site in Central Neighborhood by 2024. The proposed site, which will be owned and operated by Neighborhood Family Practice, is within the medical office building adjacent to St. Vincent Charity Community Health Center on East 22nd Street.
"The intent of the new FQHC is to expand access to much-needed health care," said Janice G. Murphy, RN, FACHE, president & CEO of the Sisters of Charity Health System. "With an emphasis on families and children, services will include family medicine, pregnancy care, behavioral health, community education and case management. Our organizations will collaborate to make referrals seamless and also work to address the social determinants of health."
As community-based and patient-directed organizations, FQHCs are designed to be responsive to the specific and ever- changing health care needs of people, especially in communities that are medically underserved. Neighborhood Family Practice currently operates eight sites in the western neighborhoods of Cleveland.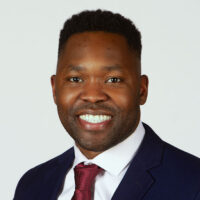 "Communities with low income and uninsured residents are left with few options for non-emergent but important daily health care needs," said Domonic M. Hopson, president & CEO of Neighborhood Family Practice. "We're proud for this new site to be connected to St. Vincent Charity because we are focused on partnering with residents in Central Neighborhood to connect with a primary care provider as a partner along their path to better health."
The new Neighborhood Family Practice health center in Central will accept most insurance plans, including Medicaid and Medicare, and individuals without insurance will pay on a sliding scale based on family size and income. St. Vincent Charity Community Health Center will continue all current outpatient services, including addiction treatment, behavioral health and psychiatric emergency services.
"Many people in Central Neighborhood lack access to a primary medical care home," said Charles Garven, MD, chief medical officer of St. Vincent Charity Community Health Center. "Through community listening sessions, we heard the need and evaluated opportunities for a new FQHC near St. Vincent Charity. Neighborhood Family Practice is an excellent fit and we look forward to working collaboratively in our shared mission of providing care to meet unmet needs."
The new FQHC site is planned to open January 2024 in the medical office building at 2322 East 22nd Street, Cleveland, OH 44115.
NEIGHBORHOOD FAMILY PRACTICE
Founded in 1980 in response to a concern that residents of Cleveland's near west side lacked access to primary health Care, NFP focuses on providing high quality primary care in the patient's neighborhood setting. Today, its eight public transit friendly locations offer same day appointments to a service area that spans twelve neighborhoods across the cities of Cleveland and Lakewood. Accredited by the Joint Commission and designated as a Primary Care Medical Home, NFP provides primary care, behavioral health, pharmacy, midwifery, dental and case management services to 22,000 patients at combined locations. For more information, visit nfpmedcenter.org.
ST. VINCENT CHARITY COMMUNITY HEALTH CENTER
Established as Cleveland's first and only downtown hospital, today St. Vincent Charity Community Health Center is the city's faith-based, high-quality outpatient health care provider. Our distinguished doctors and caregivers are devoted to treating every patient with clinical excellence and compassionate care. Home to the renowned Rosary Hall, St. Vincent Charity Community Health Center has services in primary care, occupational health, behavioral health and addiction medicine, urgent care, psychiatric emergency services, and more. Owned by the Sisters of Charity Health System, St. Vincent Charity has provided Care Beyond Medicine since 1865. For more information, visit stvincentcharity.com.