We offer diagnosis, treatment and preventive dental health services to patients of all ages at our Ridge Community Health Center. We accept Medicaid and most dental insurance plans and offer financial assistance if you do not have insurance.
Dental health services offered include:
Examinations
Cleanings
Tooth removal (extraction)
Fillings
Fluoride treatments
Sealants
Screenings for oral cancer
X-rays
Outside referrals are available to patients who have dental needs that go above and beyond the services provided by NFP such as root canals, dentures, crowns, etc.
Dental Examination
During your examination, the dentist will look at your teeth and the surrounding tissues including your gums, tongue and cheeks to check for cavities, assess plaque levels and determine if gum disease is present. To ensure your teeth and supporting structures are healthy, our staff may take a complete set of oral X-rays during your initial visit. This allows us to diagnose cavities, identify any pre-existing bone loss and check for any abnormal lesions. While not mandatory, x-rays are highly recommended once a year and before certain dental procedures. As part of your exam, our dental team will explain any needed procedures and answer questions so that you have a clear understanding of any dental work that may need to be done.
Dental Cleaning
After the examination is complete, our dental hygienist will perform a complete dental cleaning. Professional cleanings are encouraged to prevent or slow the process of gum disease, dental decay and bone loss.
While dental decay and bone loss are the top cause of tooth loss, it's important to remember that proper oral hygiene must be kept up at home daily. This includes brushing your teeth twice a day, flossing, drinking plenty of water and avoiding certain foods and drinks that may be harmful to your teeth. During your visit, we will be happy to answer any questions you may have regarding your personal oral hygiene and how to best care for your teeth.
Dental Health Care Team
Our professional oral health care team includes two dentists, dental hygienist and dental assistants, all of whom are highly qualified to provide you with comprehensive services while utilizing the latest equipment and technology to provide hygiene, restorative and emergency dental care.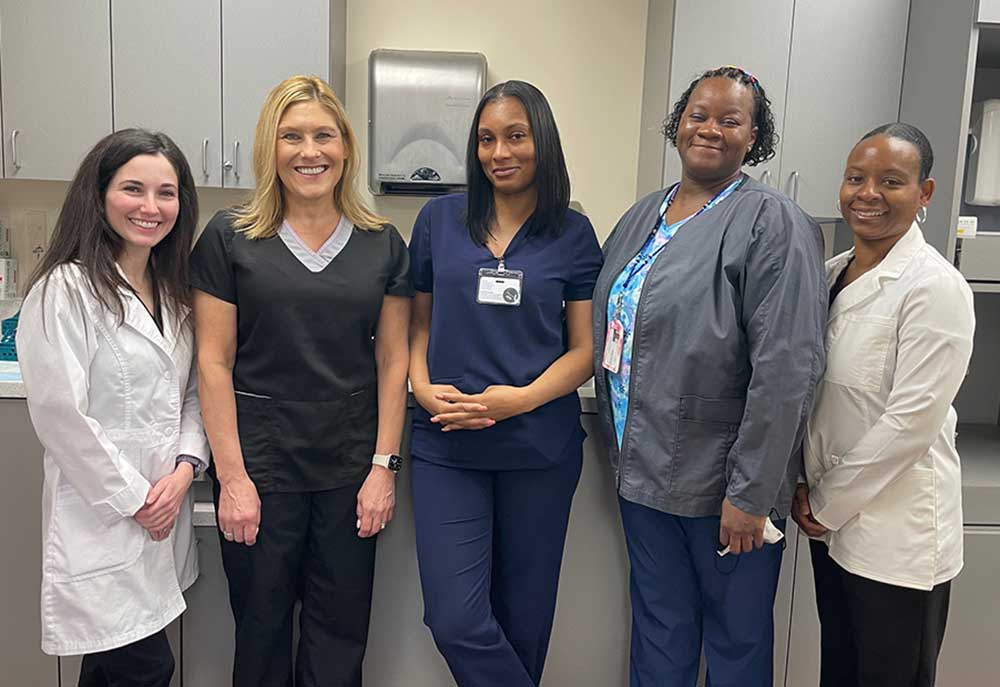 Dental Providers