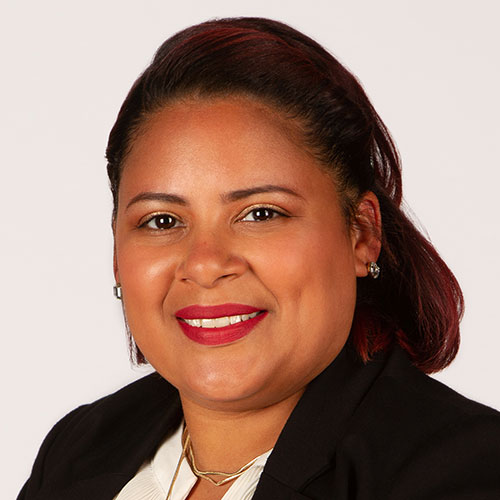 As part of an ongoing commitment to supporting patients and engaging with the neighborhoods surrounding its seven community health center locations, Neighborhood Family Practice (NFP) recently created a Hispanic Engagement Coordinator position.
Jennifer Castellano, who has been hired for the position, has a passion for helping the Latinx/Hispanic community. She recently graduated from the Neighborhood Development Program, is currently pursuing a health and human services associates degree, and is bilingual (fluent in English and Spanish).
First on Castellano's to-do list will be conversations with community partners and residents, NFP staff and patients to learn more about the needs, resources, services and benefits for the Hispanic community. 
"Diversity is everywhere at NFP. Between our staff, our patients and those living in the communities we serve, 59 different languages are spoken, and more than one-fourth of our patient population is Hispanic," says Megan Meister, NFP's director of community engagement. "Jennifer will work closely with me to advance internal and external engagement and outreach efforts with the Latinx and Hispanic communities we serve."
The two will also strategically identify and develop new partnerships and build and maintain collaborative partnerships with Latinx/Hispanic community-based organizations that were established during the COVID-19 pandemic to increase access to testing and vaccines – an effort that led to the establishment of this new position at NFP.
According to Meister, another key element of NFP's community engagement efforts that Castellano will be involved with is the development and implementation of culturally appropriate, relevant and linguistically effective health and wellness initiatives and educational programming that improves the health status (e.g. chronic disease, infant mortality, behavioral health) of the community.
"The addition of Jennifer and her position is just one example of NFP's commitment to diversity, equity, inclusion and intersectionality and an organization-wide focus on ensuring that patients, employees, board and community are seen, heard and valued for who they are," adds Meister.